So if a picture is worth a thousand words, four pictures speak volumes. The best ski season in 30 years ended... we think, Sunday. These pictures were taken of one of the cook's car at the Pancakes House at the Summit of Snoqualmie. The first picture was taken in December and the last one was taken May 10th... May 10th! Alpental was open from December 16th to May 10th, and again the may be open next week. 530 inches of snow fell this year and it was snowing on Alpental today. Life is grand.
SkiBonkers is on Sept. 1st... that's only 113 days away.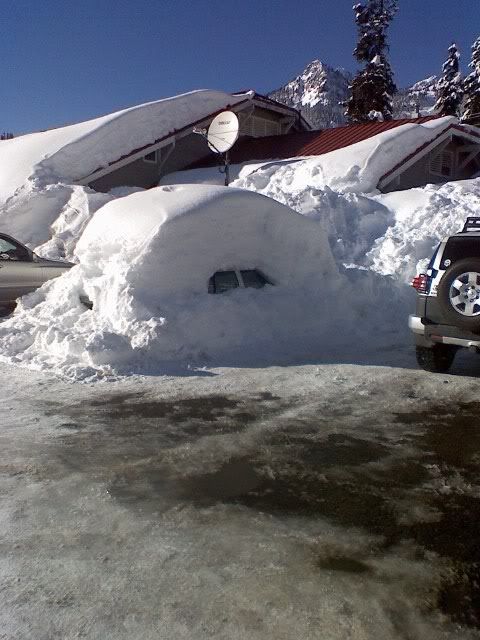 September.... what's the final damage?